Join Michael Tappan and Irene Clurman on a transformative journey into the world of dreams! Their creative approach to dream work will open your eyes to the wisdom hidden in your nightly narratives and allow you to apply guidance from the unconscious to your waking life. With the help of colorful fabrics, simple theatrical techniques and a supportive community of dreamers, you will embody and interact with dream characters and symbols. In the process, you'll have the opportunity to reclaim power from fears, identify unrealized potential and connect with your most authentic self.
Web Site: Copyright © 2007-2023 Irene Clurman and Michael Tappan. All Rights Reserved. Dream Portrayal Workshops is based in Lakewood and Evergreen, Colorado.
Most recent update: 18 February 2023
Site
Visits:
DREAM PORTRAYAL WORKSHOPS

With Michael Tappan & Irene Clurman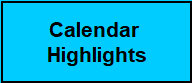 ENTER THE DREAM WORLD
Lovely, beautiful, inspiring work.
-- Laura D.
________ 2023 ________
January
February
February 18, 2023:

Please check back later.